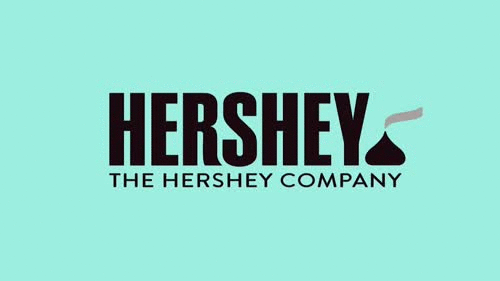 Create a 15 second logo reveal and reformat it for HD, Instagram, and Snapchat. 
Homesickness maybe.. I miss going to Hershey park. It could also be that this project coincided with Halloween and it would be the perfect excuse to buy a bunch of candy as 'project research'. ​​​​​​​
The Hershey Company, (known until April 2005 as the Hershey Food Corporation) commonly called Hershey's or Hershey, is an American company and one of the largest chocolate manufacturers in the world. It also manufactures the baked products such as cookies, cakes, milkshakes, drinks and many more. Its headquarters are in Hershey, Pennsylvania, which is home to HersheyPark and Hershey's Chocolate World. It was founded by Milton S. Hershey in 1894 as the Hershey Chocolate Company.  
So in the beginning, I really wanted to do stop motion. It sounded easy enough.. But I do not have access or the financial ability to use dragon frame to make it look nice. In the end that idea morphed into Faux stop motion. Photographing the candy and then bringing it into after effects and creating a stop motion video through that. but even that became a struggle. so I ended up finding the assets online and creating a pattern and just letting animation happen as it came to me. My biggest goal was to keep the Hershey's standard brand - Fun,  colorful, and clean.